MS Accounting
About MS Accounting
About MS Accounting
Whether pursuing a career in international public accounting, industry, government or a local CPA firm, our MS in Accounting – with its uniquely designed, multi-disciplinary approach, cutting-edge curriculum and hands-on learning opportunities – empowers our graduates to be confident and career-ready as they enter the workforce…and with a nearly 100% job placement rate.
This 45-quarter unit program takes a purposeful, integrated approach to graduate accounting education. Our program uses close-knit student cohorts to ensure frequent contact with professors and a strong support system, along with plenty of Learn by Doing hands-on experiences. Our well-connected faculty help students make valuable connections with leading firms well before graduation, helping us maintain our track record for job placement as well as CPA exam success.
Application /
Important Dates
Feb 1, 2020

Priority Application Deadline for Fall 2020

Apr 1, 2021

Application Deadline for Fall 2021 (International Applicants)

Jun 1, 2021

Application Deadline for Fall 2021
Key Features
Cutting-Edge Curriculum
Our multi-disciplinary approach combines advanced financial and managerial accounting and audit curriculum with information systems and data analytics courses. Our close ties to industry ensure that our curriculum remains fresh and relevant.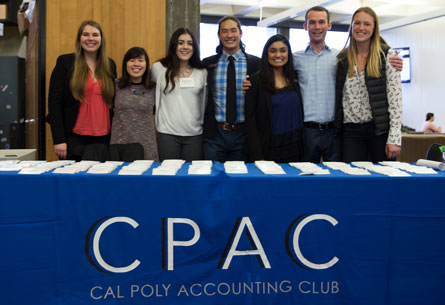 Career-Ready Graduates
Employers rank our graduates among the best prepared and ready from their first day on the job. Our cohort model and Learn by Doing approach provide students with invaluable leadership opportunities and hands-on experience.
100% Job Placement
Our MS Accounting graduates are in demand, and we facilitate that with on-campus recruiting
events with top companies and firms. We have a near-perfect job placement record for our
graduates since our program began in 2010.
Curriculum Overview
Students take advanced courses in financial and managerial accounting, taxation, auditing, information systems and data analytics. If equivalent undergraduate courses were already taken, students can elect to take additional courses in taxation and/or data analytics...
View Curriculum
Program Specifics
Does the MS Accounting sound like a program for you? Review our requirements to see what is needed to apply to our program. Feel free to connect with one of our academic advisors if you have specific questions. -More Details Forthcoming
View Program Specifics