MS Accounting
About MS Accounting
About MS Accounting
Thank you for your interest in the MS Accounting Program. Due to the COVID-19 pandemic and budgetary issues, the program has been suspended until further notice. If you're exploring related graduate programs, we highly recommend that you consider our Master of Science in Taxation.
We are proud of the MS Accounting community we have built in the last decade and will use this pause to reinvigorate our curriculum. We hope to serve you again in the future.
Key Features
Cutting-Edge Curriculum
Our multi-disciplinary approach combines advanced financial and managerial accounting and audit curriculum with information systems and data analytics courses. Our close ties to industry ensure that our curriculum remains fresh and relevant.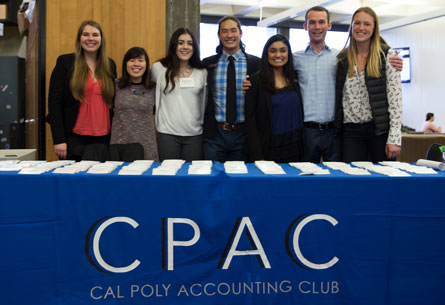 Career-Ready Graduates
Employers rank our graduates among the best prepared and ready from their first day on the job. Our cohort model and Learn by Doing approach provide students with invaluable leadership opportunities and hands-on experience.
100% Job Placement
Our MS Accounting graduates are in demand, and we facilitate that with on-campus recruiting
events with top companies and firms. We have a near-perfect job placement record for our
graduates since our program began in 2010.
Curriculum Overview
Students take advanced courses in financial and managerial accounting, taxation, auditing, information systems and data analytics. If equivalent undergraduate courses were already taken, students can elect to take additional courses in taxation and/or data analytics...
View Curriculum