Charles Hu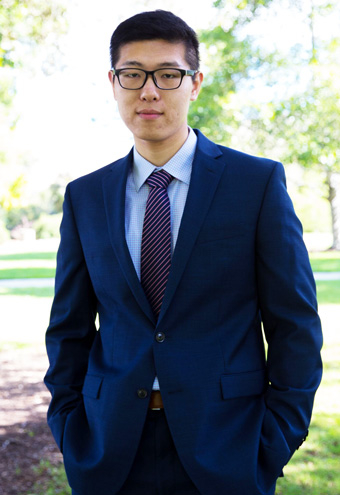 After earning his bachelor's degree in hydropower engineering from Wuhan University in China, Charles Hu decided to further his studies abroad. But when he began researching graduate programs in the U.S., he found that most focused nearly exclusively on construction management, not an area of interest for his career pursuits.
Then he heard about the MS Engineering Management program at Cal Poly.
The program was one of the only ones, he says, that encompassed both industrial engineering and business, and allowed him to earn two master's degrees in two years. Looking back now, he says, "Choosing Cal Poly was the best decision I've ever made in my life."
The program was also a great value and the campus location unbeatable. "Cal Poly is not only the school with the highest performance-cost ratio, but in the best location in the world…San Luis Obispo is a great college town and people are so friendly."
Hu speaks highly of the program's industry connections and professional network too, which he says helped him with career opportunities. He now works for a Chinese Fortune 500 e- commerce company in a rotational management training program in Beijing, where he hopes to become a mid-level manager within the next 3-5 years.