Steve Hamilton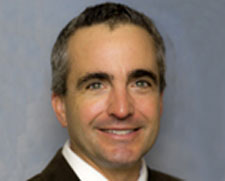 Dr. Hamilton is recognized internationally for his research and consulting related to environmental and land use regulation, energy and water markets, groundwater managements, and antitrust. His academic and professional honors include providing a plenary address at an international conference sponsored by the European Science Foundation, selection as a research fellow in the Rural Development Research Consortium at the University of California, Berkeley, serving on the sustainable management panel that governs the Tallgrass Prairie National Preserve, and receiving the Early Career Award for Outstanding Faculty Research.
He has consulted with numerous companies on land and water use issues over the past 10 years and has published over 25 peer reviewed articles in leading journals as American Economic Review, RAND Journal of Economics, Management Science, Journal of Public Economics, Journal of International Economics, International Journal of Industrial Organization, Journal of Environmental Economic and Management, American Journal of Agricultural Economics, and the Journal of Law and Economics. He has presented his work at over 25 national/international conferences and has given invited seminars at 18 Universities. A prolific researcher, Steve has secured over $1 million in Federal grants for his research since 2001.
Education
Ph.D: University of California at Berkeley, 1996.
MS: University of California at Berkeley, 1994.
BA: Magna Cum Laude with Distinction in Major in Environmental Studies, University of California at Santa Barbara, 1991.
Experience
Fellow — Rural Development Research Consortium
Member — International Water Resource Economics Consortium
Editorial Council — Journal of Environmental Economics and Management
Associate Editor — American Journal of Agricultural Economics