Why Cal Poly
It's an exciting time to be a graduate student at the Orfalea College of Business at
Cal Poly. See why we're considered among the best in graduate business education.
Recruiting & Placement

Value

Student Centric

Time To Complete

Location

Silicon Valley Ecosystem
Recruiting & Placement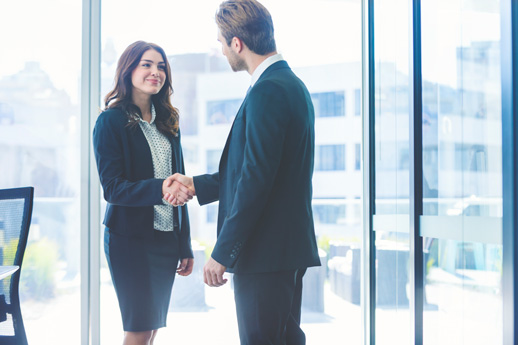 Your Career Is A Priority
Career planning and placement is a priority from the time a student is enrolled. Our graduates routinely land exciting jobs at some of the largest and most prestigious companies in the region and the world.
Placement
Our graduates hit the ground running, with a 97% job placement rate as measured 90 days post-graduation.
Corporate Connections
Orfalea is well-connected to top firms and corporations that know our programs and quality of students —including powerhouses like Apple, Google and Oracle. In fact, we are the 14th most-recruited school by the Top 25 Silicon Valley employers.
Value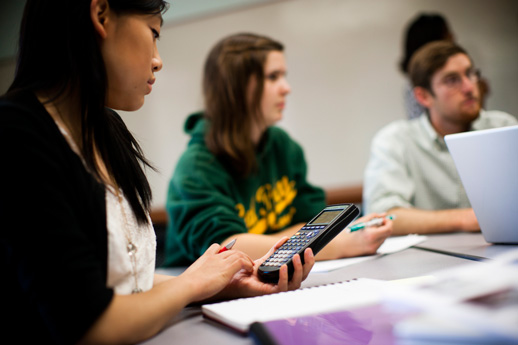 Less Expensive Than Many Peer Institutions
A Cal Poly education is a good investment, paying dividends for decades in terms of career potential and growth. The cost of attending our business graduate programs is less than many peer institutions, and we're consistently ranked highly for return on investment.
Top Ranking
Orfalea has been ranked the "Best in the West Public Masters University in the Western US" for 25 years in a row by U.S. News & World Report.
Student Centric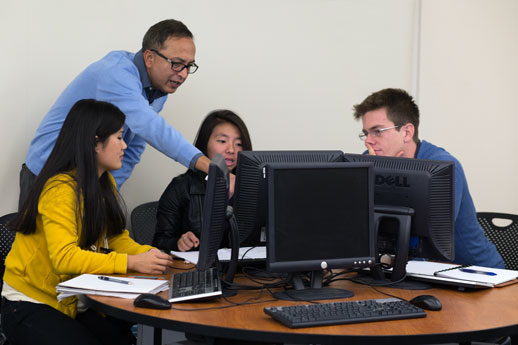 Students Always Come First
At our school, students come first. From enrollment to graduation, our faculty and staff are deeply committed to seeing students succeed. Class sizes are small, cohorts are actively engaged, and courses are taught by professors who enthusiastically seek to partner with students on projects.
Student/Faculty Ratio
The student to faculty ratio at Cal Poly is 19:1, with 96% of our OCOB graduate-level classes having fewer than 30 students. Our small classes and our close-knit cohort-style programs, allow each student to be treated as an individual, and gives each student an opportunity to contribute individually as well.
Time To Complete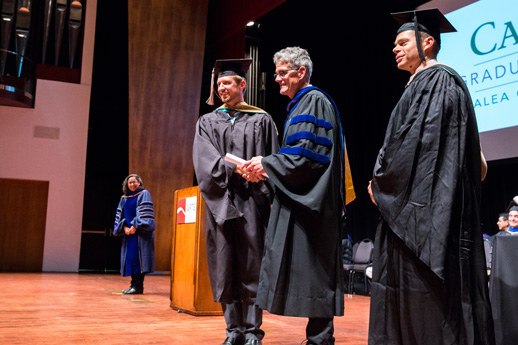 One Year Or Less
Time is money. For many graduate students, being out of the job market for too long doesn't make economic sense. That's why most all our master's degrees can be completed in one year or less.
Career Jumpstart
Unlike other university grad programs that can span 2-3 years, our intensive program approach allows students to jump back into their careers quickly.
Cost Savings
Less time on campus means that our students can spend less on school-related living expenses over the course of their graduate program.
Location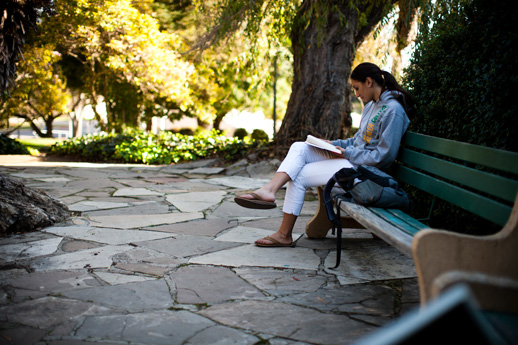 Best of Both Worlds
Located midway between San Francisco and Los Angeles, San Luis Obispo offers the best of both worlds. Students get an unparalleled academic experience and powerful career pathways, all while living in one the California Central Coast's most beautiful locations.
California Dreaming
San Luis Obispo averages 287 days of sun per year, allowing for lots outdoor recreation like surfing and kayaking, or biking to class year-round. Or take a hike in the 6,500 acres of environmentally protected open space that surrounds the campus.
So Much To Do
Enjoy relaxing day trips to nearby coastal spots, like the famous redwoods of Big Sur to the north, or popular Santa Barbara to the south. Downtown San Luis Obispo bustles with cafes and restaurants, craft beer breweries and a weekly nighttime farmers market.
Small Town Feel
With just under 50,000 residents, San Luis Obispo is community-oriented, safe and friendly, and was recently ranked the number one college town by College Rank.
Silicon Valley Ecosystem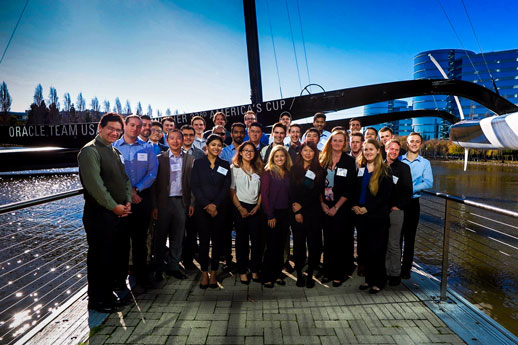 Ties and Partnerships With Silicon Valley
We offer students a direct route into the Silicon Valley ecosystem, helping connect graduates to internships, training opportunities and jobs. Our ties and partnerships with Silicon Valley-based companies continue to grow year-after-year, as more of our graduates secure positions and look to hire fellow alumni.
Proximity
Cal Poly is located just three hours south of Silicon Valley. This proximity makes it convenient for our students and graduates to connect with top companies and industries there. Our students are heavily recruited by Silicon Valley companies along with many firms throughout California and beyond.
Tapped Expertise
Silicon Valley executives serve on many of Cal Poly advisory boards and have a vested interest in assuring our graduates' skills meet the ever-changing needs of today's business world.