Aric Shafran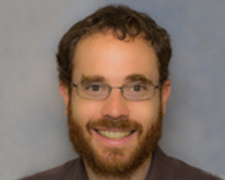 Dr. Shafran's research spans several areas of economics, including environmental economics, experimental economics, and decision making under risk and uncertainty. He has recently worked on studies on the interdependence of wildfire risk among homeowners living in the wildland urban interface and on the economic evaluation of river restoration projects. He was also instrumental in starting up an experimental economics lab at Cal Poly and is actively involved in running and conducting research through the lab. His recent experimental work concerns individual preferences for self-protection against risk, in isolation and in non-cooperative games.
Shafran's research has been published in respected journals such as Games and Economic Behavior and the Journal of Urban Economics. He was named a Fellow in the "Enabling the Next Generation of Hazards and Disaster Researchers" program sponsored by the National Science Foundation. He also served as an invited panelist in the Department of Homeland Security Wildland Urban Interface Fire Colloquium, and he was the invited keynote speaker at the Colorado State University Graduate Research Symposium. He is a member of the Association of Environmental and Resource Economists and the Economic Science Association. He has presented his research at numerous conferences and university seminars.
Shafran holds a Ph.D. and M.A. in economics from the University of Colorado at Boulder and a Master of Engineering and B.S. in computer science (magna cum laude) from Cornell University. He received the Graduate Award for Public Policy Research and the Reuben A. Zubrow Award for Economics Research while at the University of Colorado. He has taught Environmental Economics, Urban Economics, the Economics of Land and Water, Managerial Economics, Math Tools for Economists, and Principles of Microeconomics.
Education
• Ph.D. in Economics: University of Colorado, Boulder, 2007
• M.A. in Economics: University of Colorado, Boulder, 2003
• M.Eng. in Computer Science: Cornell University, 1999
• B.S. in Computer Science (magna cum laude): Cornell University, 1999
Experience
• Faculty Associate, Cal Poly Experimental Economics Lab
• Researcher, National Center for Earth-surface Dynamics
• Software Engineer, Oracle Corporation
Contact Info
Office 03-407A
Phone 805-756-2955
Fax 805-756-1473
ashafran@calpoly.edu