Jay Singh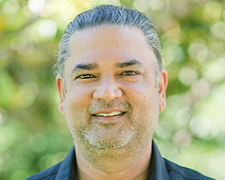 Dr. Singh enjoys an international reputation for research and consulting related to package design, distribution environment measurement and simulation, material and package testing, product-package compatibility validation, Life Cycle Assessment (LCA) and Radio Frequency Identification (RFID) applications for packaging. Amongst his several academic and professional honors are: Outstanding Professor of Industrial Technology award by the National Association of Industrial Technology, Editor-in-Chief of the Journal of Applied Packaging Research, Division 1 Chair of Committee D10.18of American Society for Testing and Materials (ASTM) and advisory board member of the Package Design magazine.
He has consulted with over 100 companies on various packaging research projects in the last 11 years in the automotive, pharmaceutical/medical, food and beverage, furniture and several other consumer product categories. He has published over 80 peer reviewed journal articles in such journals as Packaging Technology and Science, Journal of Testing and Evaluation (ASTM), HAZMAT Packager & Shipper, Journal of ASTM International, Journal of Applied Engineering in Agriculture, Journal of Applied Packaging Research and Journal of Environmental Engineering. He has also contributed over 25 articles to trade journals such as Packaging World, Package Design and the ASTM Standardization News, published 53 papers in national/international conference proceedings and presented technical researches at over 40 conferences. Having raised over $3 million in competitive grants, approximately $1 million towards lab equipment, over $100,000 through independently sponsored industry projects and founded a successful Packaging Research Consortium (currently in its 5th year), Jay is currently working on establishing a Packaging Research Center at the OCOB.
Jay took over as the director of the Packaging Program at Cal Poly in 2003 and has since helped raise its reputation to the third best in North America. Under his guidance, over 150 Cal Poly students have received top honors at several national/international student competitions and 21 undergraduate and 22 graduate students have coauthored peer reviewed journal articles.
Education
• Ph.D. Michigan State University, East Lansing, MI. Packaging Science, 2002
• M.S. Michigan State University, East Lansing, MI. Packaging Science, 1998
• B.S. Poona University, Pune, India. Electrical Engineering, 1992.
Experience
• Conference Chair — 18th IAPRI World Packaging Conference, June 17-21, 2012, Cal Poly
• Director of Packaging Program — Orfalea College of Business, Cal Poly
• Division 1 Chair (2009-10) — Committee D10.18 of ASTM
• Editor-In-Chief (2009-10) — Journal of Applied Packaging Research
• Founding Member and Research Scientist — California Polytechnic State University — Packaging Research Consortium
• Global Board of Directors (2012 – present) – International Association of Packaging Research Institutes
• Global Board of Directors (2012 – present) – International Safe Transit Association
• Packaging Advisory Board — Orfalea College of Business, Cal Poly
• Seminar Director – freshPACKmoves 2013 Seminar, May 20-21, 2013, Monterey, CA.
• US Patents — US 2011/0315752 A1, US 2012/0028531 A1 & US 2013/0057268 A1
Contact Info
Office 03-451
Phone 805-756-2129
Fax (805) 756-6111
jasingh@calpoly.edu