Adorina Beit-Tchoutcheca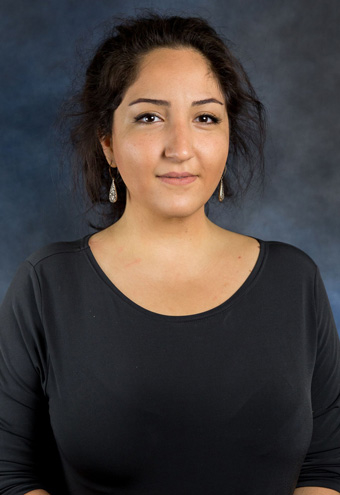 A native of Tehran, Iran, Adorina Beit-Tchoutcheca first came to the U.S. to pursue her dream of becoming an architect. After earning a Bachelor of Architecture from Cal Poly in 2016, she took advantage of the "5+1" program, which allows Cal Poly architecture grads to pursue an MBA in general management at the Orfalea College of Business.
"For me personally, it was a character building decision, "says Beit-Tchoutcheca. "Cal Poly's architecture program formed my creative thinking, and I hoped that the business graduate program would help my confidence and open my eyes to other possibilities out there." And it did. "They say business school is the best place to make connections for the future," she says. "What this program offered was not only connections, but friendships that will last forever. And the faculty was always there to help."
During the program, Beit-Tchoutcheca found the Graduate Students Business Association (GSBA) invaluable for giving her insights into the real world of business. "The GSBA played an integral role in coordinating meetings and field trips to businesses, and for securing guest lecturers. I'm especially grateful for our field trip to the Silicon Valley, where we met Cal Poly alumni at Oracle, Apple, Palo Alto Networks and Greylock Partners."
"I am not exaggerating when I say this entire year in the MBA program was a unique experience for me," says Beit-Tchoutcheca, who currently works at an architectural firm in Palo Alto.