MS Business Analytics
About MS Business Analytics
About MS Business Analytics
Data has changed the way businesses make decisions. More than ever organizations need data-savvy leaders with strategies and approaches informed by data. Our MS in Business Analytics is an accelerated, interdisciplinary and industry-relevant program that holistically develops both the analytical mindset and technical skills needed for success in today's competitive marketplace.
Our 10-month program offers students an incredible opportunity to advance their professional careers in the fast-growing data analytics field. This comprehensive program encompasses statistics, machine learning, econometrics, marketing analytics, and data management. Students also work collaboratively on real-world industry projects, providing them valuable experience working for a client in a team. Our emphasis on advanced statistical modeling, data visualization and communication means students learn to ask the right questions to create actionable intelligence.
Application /
Important Dates
Feb 1, 2020

Priority Application Deadline for Fall 2020

Apr 1, 2021

Application Deadline for Fall 2021 (International Applicants)

Jun 1, 2021

Application Deadline for Fall 2021
Key Features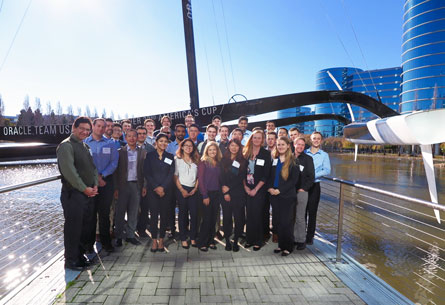 The MS in Business Analytics program is supported by an advisory board of top industry executives, who help shape curriculum and assure it is aligned with industry needs, enabling our students to stay at the forefront of marketplace trends.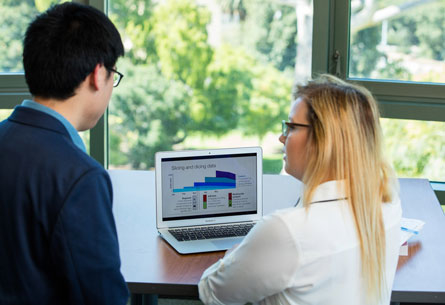 Interdisciplinary
Our holistic, integrated approach is unique. Students in our program tackle everything from advanced statistical modeling to strategic marketing analytics, to business consulting and machine learning. This helps bridge the business-to-technical skills gap, equipping our graduates for success.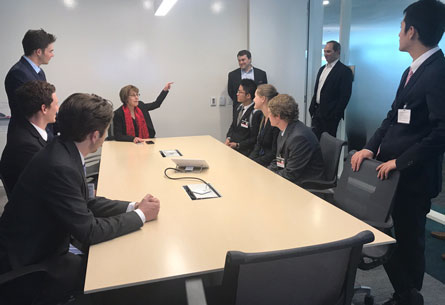 Aligned with the Cal Poly Learn by Doing philosophy, MS Analytics students engage in six months of consulting projects with industry partners, working as valued consultants on real data-driven business problem and solutions.
Curriculum Overview
From data visualization, data mining to econometrics, our curriculum embraces the latest approaches and developments in the data analytics field. We also offer a number of cutting-edge elective classes that allow students to explore concepts...
View Curriculum
Program Specifics
The MSBA program at Cal Poly is positioned at the crossroads of statistical modeling, big data management, and actionable business insights.  We prepare our students to enter the job market with advanced technical skills without losing sight of the business purpose behind the analysis.   This purpose is emphasized in our...
View Program Specifics