Ashley Goodin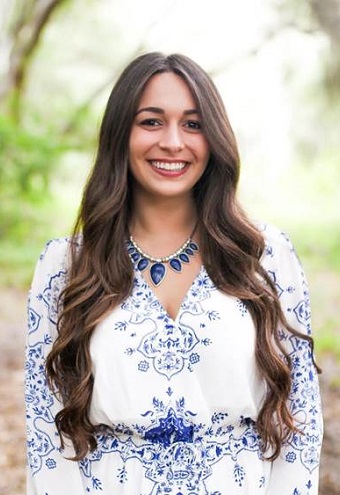 As a finance major during her undergraduate studies, Ashley Goodin was certain she wanted a quantitative focus to her career.  However, as she began to pursue the positions she was most interested in she came to realize that a stronger technical skillset would make her a more competitive candidate and equip her for longer-term success.  It is with that in mind that she pursued Cal Poly's M.S. in Business Analytics program.
When accepting her offer of admission, Ashley was concerned that she lacked some of the technical skills to keep up with the fast-paced environment of the 10-month program.  "I decided to take an additional statistics course in R and completed some tutorials for Tableau," she said to better prepare for the program.  Once the program started, "we created study groups" and "the small class sizes made me feel very comfortable…I was never nervous to ask for clarification… and it was [clear both faculty and peers] wanted every individual to succeed."
"The industry projects were my favorite courses in the program.  They offered a real-world perspective on everything we had learned in the program up to that point.  I think the most valuable thing I learned from the projects was being able to interpret the solutions we had come up with into an actionable business decisions and strategic recommendations…"
San Luis Obispo (SLO) also has no shortage of activities to enjoy, Ashley notes.  "It is very easy to get distracted by all that SLO has to offer.  From wine country, to the beach, there is plenty of outside activities to keep you busy on the weekends…The school, the community, and the surrounding area are beautiful."
One thing that surprised Ashley about the program: "Every class I took in the program is completely relevant to my current job, and I do not feel as if any class or lesson plan was a waste of time."
Upon entering the program, Ashley's goal was to work in sports analytics.  Cal Poly's M.S. Business Analytics program helped her achieve that goal.  She now works as a Business Analyst for the New York Jets NFL Team.