Jeff Ernst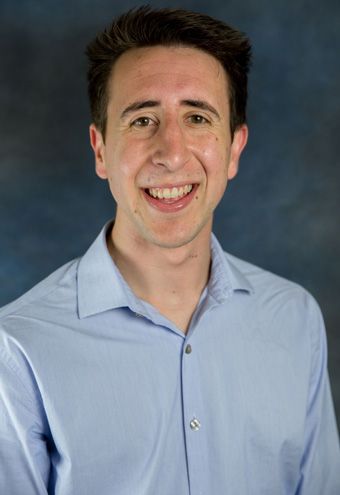 Armed with an undergraduate degree in busines adminstration, including a concentration in finance and minor in statistics, Jeff Ernst decided that he wanted to pursue a career in the growing and high-demand field of business analytics. He just wasn't sure how to get there.
"I didn't have the right skills or experience to break into the field," say Ernst. "I realized that the MS Business Analytics program at Cal Poly was the perfect solution for me to follow my passion and do something I love.".
Once enrolled in the intensive 10-month program, Ernst says he benefited tremendously from the program's Learn by Doing approach. "My biggest concern was finding a job in data analytics with no prior work experience in the field. However, the experience I gained from the industry projects, class assignments and class projects was extremely impressive to employers."
The balance of skills taught was also a plus. "Cal Poly offers a warm, friendly environment with a strong focus on building the technical side, but also the soft skills required to succeed in the real world."
And the tight-knit cohort structure of the classes? "It was a completely different experience than undergrad," he says. "We did almost everything together, from studying in the library, to hiking Bishop Peak to going downtown on the weekends." Ernst now works at Kiran Analytics as an Analytics Consultant.