Naren Doddapaneni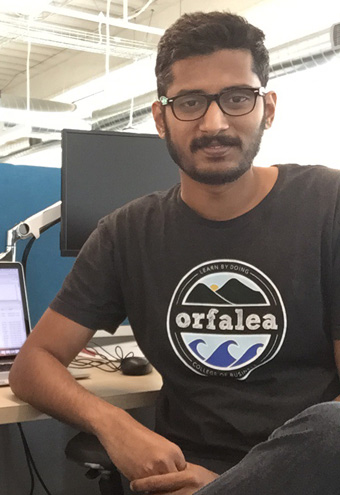 When Naren Doddapaneni was looking for graduate programs in business analytics, he had three important criteria in mind: a strong, up-to- date curriculum, opportunities for industry collaboration projects and a program in a great location.
Cal Poly's MS Business Analytics program met all three—and then some. With prior experience at companies like Oracle and IBM Global Services, Doddapaneni understood firsthand the need for skills and knowledge that translated well into real-world business settings.
"When considering grad school, students should consider if the curriculum keeps up with the industry and current research, and that it focuses on real world problems," says Doddapaneni, something that the Cal Poly 'Learn by Doing' emphasizes.
The program's industry collaboration projects were great learning experiences and career preparation, he says. "I was able to make industry connections through the projects, guest lectures and panel discussions. I was able to get interviews because of these connections, and even landed my current job at Palo Alto Networks as a result."
But the closeness of his "cool, fun and diverse" class cohort and the overall vibe of life in San Luis Obispo was an unexpected benefit. From beach volleyball games to bonfires and potlucks, he developed strong bonds with classmates.
"There were people from diverse nationalities, education backgrounds and with different skill sets. I learned a lot from my fellow students," he says. "The program was more than what I hoped for."