Jordan Sligh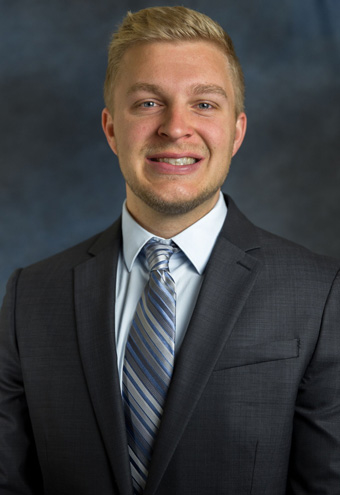 Jordan Sligh knew that earning a master's degree would not only better prepare him for a career in accounting, but also up his chances for landing a great job in the field. As a recent graduate of the MS Accounting program working at the Big Four firm of EY (formerly Ernst & Young), his instincts were spot on.
"In the accounting profession, it's becoming more and more advantageous to earn a master's degree," says Sligh. "Also, because I knew that I'd be pursuing a CPA license, the MS Tax program was a very effective way to ensure that I met all the education requirements for certification too."
Sligh says that the MS Accounting program's well-rounded approach to learning, its experienced faculty, close student cohorts and diversity of real-world guest speakers were key to his success in the program.
"I had many unique experiences during the program that motivated and excited me about accounting and business in general," he says. "One of the most unique was the great conversations I regularly had with my professors."
But he says experience outside the classroom was equally enjoyable, with lots of hiking, golfing, basketball, beach-going, dancing and just exploring SLO. "There is so much to do around here. There is really something for everyone."