Katie Ng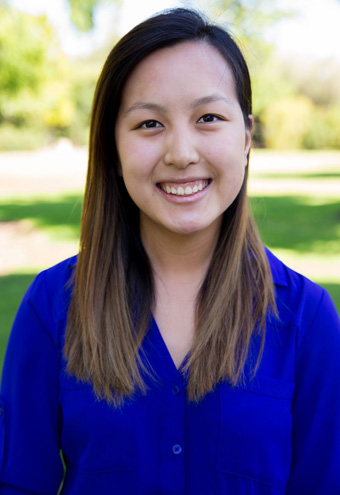 Recent MS Tax graduate Katie Ng knew that practical, real-world work experience in tax would be an important differentiator to potential employers post-graduation.
So when she learned about the MS Tax program's Learn by Doing approach and required internship during tax season, the undergrad business major knew she had found the perfect match for her interests.
"The program's winter tax internship allowed me to experience firsthand what it was like to work a busy season at an accounting firm," she says of her time as an intern in PwC's San Jose office. She also credits many classroom guest speakers from the Big Four accounting firms, as well as regional and local firms, for helping round out her real-world preparation during the program.
Ng says her close relationship with students in her cohort, small class sizes and getting to know faculty on a first-name basis made getting through the rigorous program both do-able and memorable. "What surprised me the most was how personable the professors were and how
much they wanted us to succeed, both in class and in our future careers," she says.
Now working full-time for PwC, Ng highly recommends the programs to students interested in a tax career. "The MS Tax program is an affordable, one-year program that offers an opportunity to make money during a winter internship," she says. "In addition, the program has a great reputation and recruiters love to hire students from the program."