Brooke Stran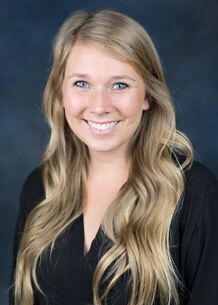 Brooke Stran loved her time as an undergraduate at Cal Poly, where she studied business administration and psychology. In fact, she loved it so much she decided to stay a bit longer.
"I chose to further my degree at Cal Poly because I couldn't leave this town quite yet…the hiking trails, beaches, local wineries, farmers market with live music, beautiful sunsets and the welcoming community," she recounts. "I couldn't imagine going to school anywhere else."
So she enrolled in the MS Accounting program and had no regrets. "It's hands down the best decision I have ever made," she says.
Stran found the program to be the next step needed to help her reach her career aspirations, but a step that also turned out to be a great value for the money. "The MS Accounting program is a great return on investment," she says. "It is very affordable for a high-quality university."
After recently completing the MS Accounting program, Stran is studying for her CPA exams and has already landed a position as a core assurance associate at EY's office in San Francisco.
"Cal Poly has recruiters all over California and other states," she says, which she urges students to take advantage of like she did because the "school has the professional connections to get them there." Stran is living proof that indeed it does.